Google App Streaming is now showing up in the Android Google App search results. Individuals can now preview the apps before downloading them, directly from the search results.
Last year in November 2015, search engine giant, Google prototyped app streaming on a few selected apps. But, now it appears like the app streaming feature is available for most of the apps in the Google mobile search results.
The requirements for utilizing this feature apply: Individuals must be running Android L or greater and should be on Wi-Fi when searching within the Google Search App. The app that comes up may have a button "Try Now" adjacent to the green "Install" button. On clicking the "Try Now" button, the app streaming starts right on your device – in real time.
The ability of app streaming is that it allows individuals to try the app before installing it on the device.
The picture below represents the results for a search on [word search]: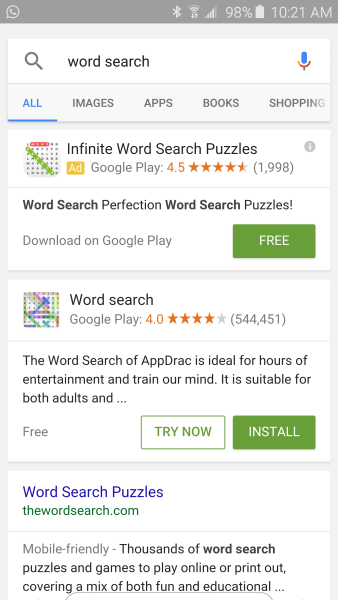 When the button "Try Now" is clicked, an app streamer is launched that allows users to utilize the app for a limited time duration: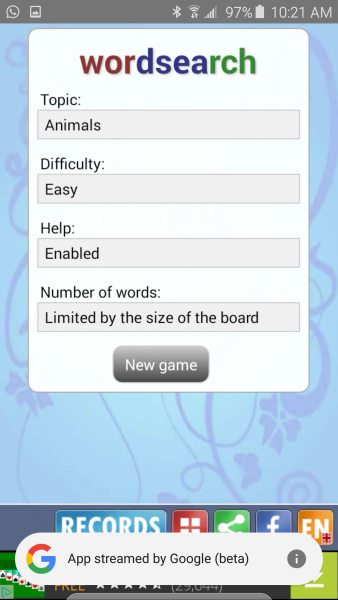 Users can easily see a text message appearing at the bottom that reads, "App streamed by Google (beta)." On clicking the banner present at the bottom, users will see options like to install the app, learn more about app streaming, go back to the Google search results or close out the window.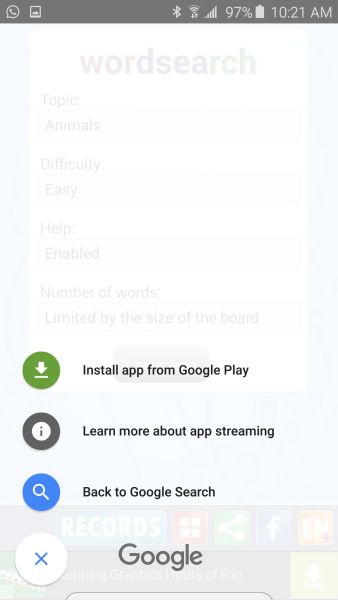 The user interface looks similar to the examples from November, but now it looks like it is working for many apps under the conditions mentioned above.