3 new cross-device attribution reports introduced in Google AdWords
Google has recently introduced three new reports in the AdWords on cross-device activity, along with a reorganization of the Attribution section, under the Tools menu.
According to a Google/Ipsos study, the new reports are created to assist marketers track cross-device conversion path, including the ones that feature search ad clicks.
As six out of 10 online conversions in the US start on one device and end on another, so these new attribution reports can help marketers in tracking every cross-device activity that is featured from than one device in a conversion path.
The new cross-device activity reports introduced by Google, features:
Devices: Provide a complete overview of the cross-device activity in your account.
Assisting Devices: It shows assist levels and values by each device type, be it mobile, tablet, or desktop.
Device Paths: Provides complete information about the top conversion paths for visitors who used more than one device before converting.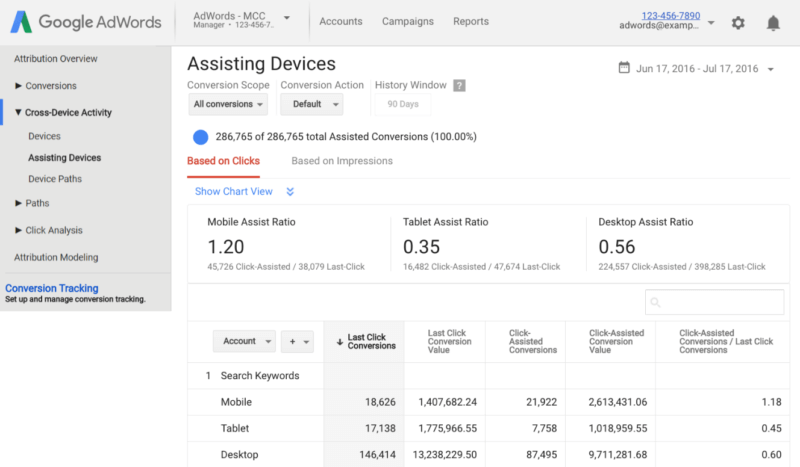 You can check in the screen shot above that the existing conversion, path and click analysis reports are now categorized under their own sections, within the Attribution reporting menu. As per the search engine giant, Google, the new reports and layout will be rolling out over the next several weeks.
Not just this, Google has also released benchmarks on cross-device conversion activity for search campaigns in the United States, Japan, Germany and Great Britain.